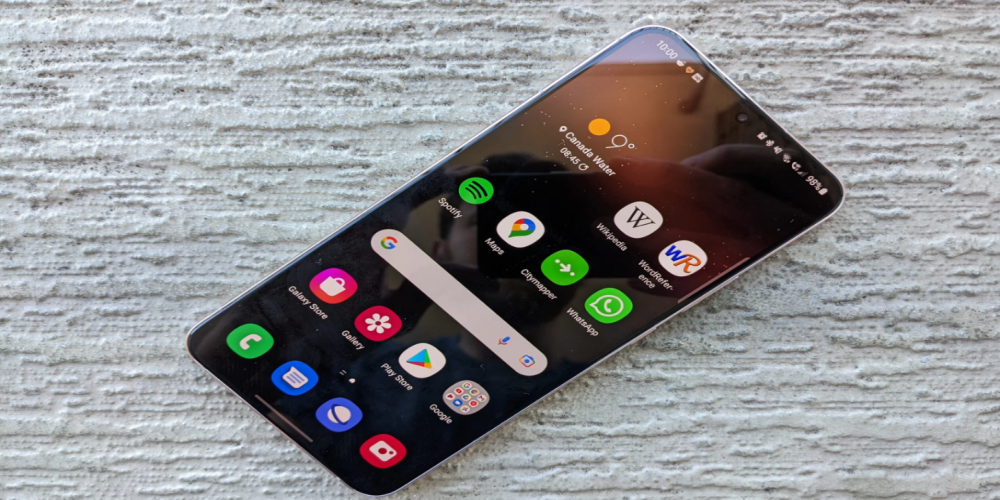 We think that these apps have helped to give birth to brilliant ideas. After all, it's very convenient when you have an interesting idea and immediately write it down on your smartphone. If making notes is an integral part of your daily life, then take a look at the 8 best note-taking apps.
OneNote
The app from Microsoft is available on all platforms: iOS, Mac, Android, and Windows. The program has an interface like a simple notebook. You can make text notes and format the text. Relevant if the note is long and it needs to be structured. You can also add photos and voice messages to the text. If you have an urgent need to write something down, you can use a small widget without having to go into the application. OneNote has other useful features - you can share your notes with others and download them in PDF format. And the best part is that the application is free.
Bundled Notes
If you need to have not only a multifunctional app but also an esthetic pleasure to use, look no further than Bundled Notes. It uses the Material You theme, which users love for its corny design. Besides, you will be able to put your notes in different sections. This is very handy if you use notes for many projects and personal purposes. You can use the free version of the app with limited storage space or pay for a subscription.
Nimbus
The app has all the features you need. It can record text, upload photos and audio, and save PDF. The app even has a built-in document scanner. There are paid and free versions.
Simplenote
The application is for those who do not need advanced features like adding images to the notation, etc. The simple function allows you to make a to-do list and record other textual information. You can also protect your notes with a password. It is free to use.
Standard Notes
This application is worth considering if you always supplement notes with photos or audio materials. And if you are willing to buy a paid version. The advanced plan gives you as much as 100GB of virtual space. Another advantage of Standard Notes is good encryption, so your information will be secure. You can use the app online and offline, and you can also synchronize it with other devices.
Google Keep
This application is available by default on Android devices. Not so long ago, there was a recent update. The app now has a Material You theme, like many apps in Android 12. Google Keep is a multifunctional program where you can leave notes by text, voice, or image. Invite your friends and keep group projects. Using the program is free. The disadvantages are that you can't set a password or format text. We hope that in the next update, the developer will consider these points.
Obsidian
Don't be too quick to close this application as soon as you see the simple interface. It does look outdated, but it has a lot of useful features. This is an advanced application that experienced users will appreciate. There is a sidebar that can be customized. One of the app's cool features is a graphical panel that schematically displays all your notes and their connections. A handy search allows you to search for notes by keyword in the text. Using the application is free.
Evernote
Everyone knows this app very well since it has been running on the Android platform for a long time. If you have used Evernote and didn't like it for some reason, you may want to reconsider now. The app has changed a lot recently. You can set up a home panel with a notepad for quick notes and the last notes you viewed. The app is searchable. You can upload photos, videos, and audio documents here. It is convenient to create and control your to-do sheets.
What notation app do you use? Share this article, it can be relevant to your friends.