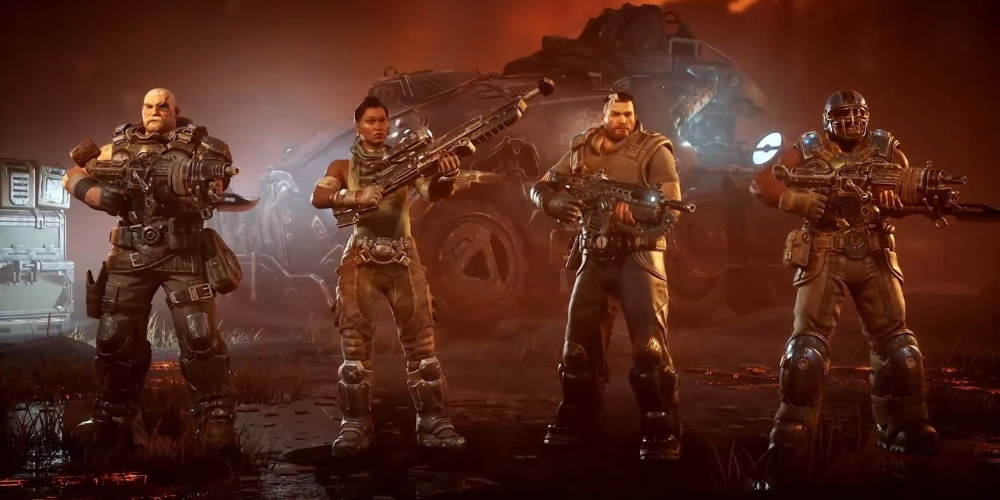 Engaging in turns, planning moves, and refining tactics are what make strategy games exciting, and "Gears Tactics" is one such game that delivers on these aspects flawlessly. However, many other games bring their own unique twists to the table. Just like in "Gears Tactics," these games are about making right decisions on the fly, developing unique strategies and witnessing gripping stories unfold. Here is a list of the top 5 "Gears Tactics" alternative games promising the same thrill of strategic war planning, but with diverse settings and narratives.
1. "XCOM 2"
Introduction
An undisputed titan in the world of turn-based strategy games, "XCOM 2" by Firaxis Games, stands out for its immersive gameplay and adequate simulation of warfare conditions. It's a game that sufficiently provides the thrill and challenge of commanding a squad in conflict-laden scenarios.
Gameplay, Story, and Setting
The game is set in a future where aliens have captured Earth, obliterating human governing bodies. You lead the XCOM forces, a military organization abandoned twenty years prior, now arisen from the ashes as a renegade group aimed at overthrowing invasive alien forces.
Thrust into commanding a mobile military base named the "Avenger," you control the function of each personnel and also lead your squad on ground missions. The game beautifully combines real-time strategy with turn-based combat, broadening the strategic map where you decide where to strike next and manage your resources. Each decision plays a vital role in the survival of your squad and the rebellion.
2. "Mutant Year Zero: Road to Eden"
Introduction
"Mutant Year Zero: Road to Eden" provides a refreshing blend of turn-based tactical gameplay with real-time exploration and stealth mechanics. Inspired by a pen and paper RPG, developers The Bearded Ladies Consulting add their unique flair to this strategy game.
Gameplay, Story, and Setting
In the post-apocalyptic world of "Mutant Year Zero," you steer a team of mutants looking for a promised safe haven called Eden. Still, they largely serve the Ark, a makeshift shelter for humanity's remnants plagued by resource shortages. Exploring desolate environments, engaging with the travails of survival, and fighting off hostile factions form the core of this game.
The gameplay is unique, blending stealth mechanics and real-time exploration with tactical grid-based combat borrowed from conventional strategy games. Preparing your team with the right abilities and gear before battles often decides whether you'll reign supreme or bite the dust.
3. "Phoenix Point"
Introduction
From the same mind behind the original X-COM series, Julian Gollop, "Phoenix Point" puts you in command of a lone base, reporting humanity's last stand against alien sea mutated creatures.
Gameplay, Story, and Setting
"Phoenix Point" tells the story of a world overwhelmed by an alien virus originating from the melting permafrost, mutating sea life, and humans into horrifying creatures. As the leader of the Phoenix Project—a worldwide organization created to defend Earth—you'll need to rise from the ashes, uniting the splintered factions of mankind, researching new technologies, and push back the ever-evolving alien threat.
As a game, "Phoenix Point" layers its strategy ever deeper than rival titles. Its battle system introduces a unique "Free-aiming" feature, letting you target specific parts of your opponents, affecting their abilities.
4. "Warhammer 40,000: Mechanicus"
Introduction
Among the wide array of Warhammer 40,000 games, "Mechanicus" stands out as an entry that beautifully translates the grimdark universe into a tactical strategy genre.
Gameplay, Story, and Setting
In "Mechanicus", you control the Adeptus Mechanicus, knowledge and technology custodians of the Imperium of Man, who discover a planet with a wealth of ancient technology. However, awaking this tech also awakens the Necrons, an ancient, undead robotic race, triggering a race against time and a fight against a powerful adversary.
This game adopts a unique approach to mission structure. "Mechanicus" lets you choose your path and customize your team, including its abilities and equipment, while provident use of resources could tip the balance of an entire mission in your favor.
5. "Desperados III"
Introduction
"Desperados III" is a narrative-driven, hard-core tactical stealth game set in the unforgiving Wild West, developed by Mimimi Games who hail for their expertise in real-time tactics.
Gameplay, Story, and Setting
Launching players westward to the American Frontier in the 1870s, "Desperados III" lets you control up to five characters on a journey joining bounty hunter John Cooper, who is out tracking down a notorious outlaw.
In this game, your key to survival is stealth, quick thinking, and, most importantly, tactics. Unique scenarios, tight level design, and versatile skills offered to the characters make "Desperados III" a worthy experience for fans of the genre eager to tread into unexplored territories.
In conclusion, "Gears Tactics" isn't alone in its commitment to deliver high tension turn-based combat. These five games - "XCOM 2," "Mutant Year Zero: Road to Eden," "Phoenix Point," "Warhammer 40,000: Mechanicus," and "Desperados III" - constitute an impressive portfolio of strategy titles. Each offering their unique aesthetics, narratives, and game mechanics, they indeed render fans of the genre spoiled for choice. Whether you prefer battling alien invasions, charting post-apocalyptic wastelands, or strategizing in the Wild West, these alternatives are sure to satisfy your tactical gaming cravings.